My husband always gives me great toys for my crafting and sewing. My stocking is usually filled with with more or less
useful gadgets
. In Christmas 2007 I received a needlefelting kit. I have loved the art of felting ever since. Felt making is such an amazing craft. But I only do it when things slow down and when I have lots of time. After Christmas is the perfect time.
For quite a while I have been wanting to try wet felting. The tools used are so simple and readily available in any home. It all seemed such an easy thing to do.
Well, I can tell you that much: It is not as easy as it looks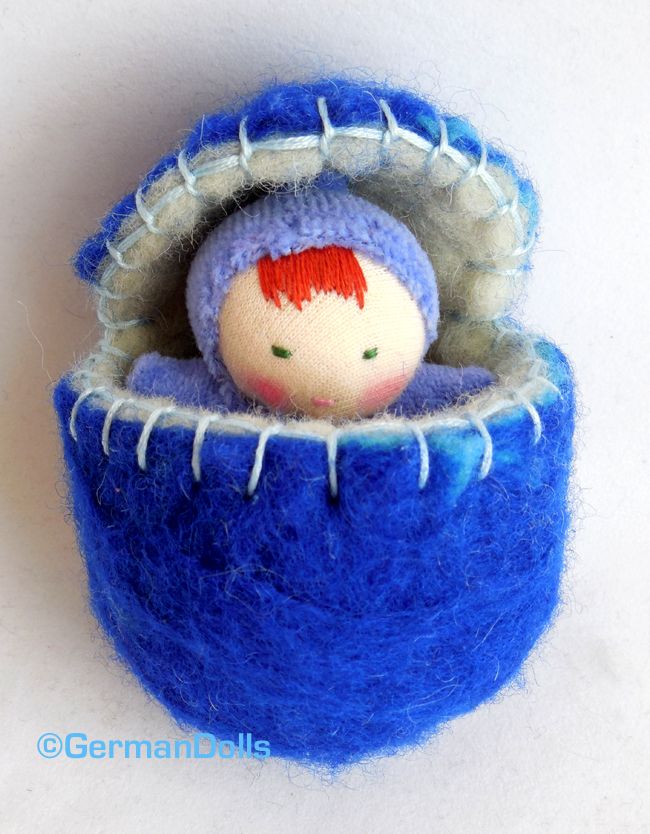 I wanted to create some treasure eggs for Easter to put my tiny dolls and needle felted creatures in. In order to make them I read up on wetfelting and watched several videos on the internet.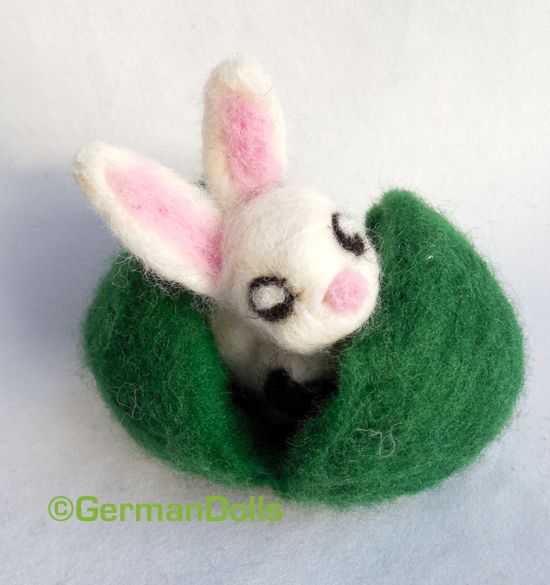 In the end I made them my own German way, combining several techniques. If you want to wetfelt all you need is:
soap
wool roving
water (hot & cold)
bubblewrap
old towels
a bowl or two
+lots of patience...
I made blue eggs and some dark green eggs because those were the two colors I had tons of wool roving left over from needlefelting.
You can see the results of my first efforts in the photos here.
The felt is not quite as firm as I wanted it to be. But I still find my eggs turned out to be very soft and beautiful.
They make the perfect little soft nest for my little ones.