I am an addict. I have said it before. The stuff I am addicted to is FABRIC. It just can't be helped. Despite my new year's resolution. Every year I have the same. Use up the fabric you got, Ulla. When I come across a fabric I love I must have it. I stumbled upon some of these beauties you see in the photo on Ebay the other day. I wasn't really searching, I swear....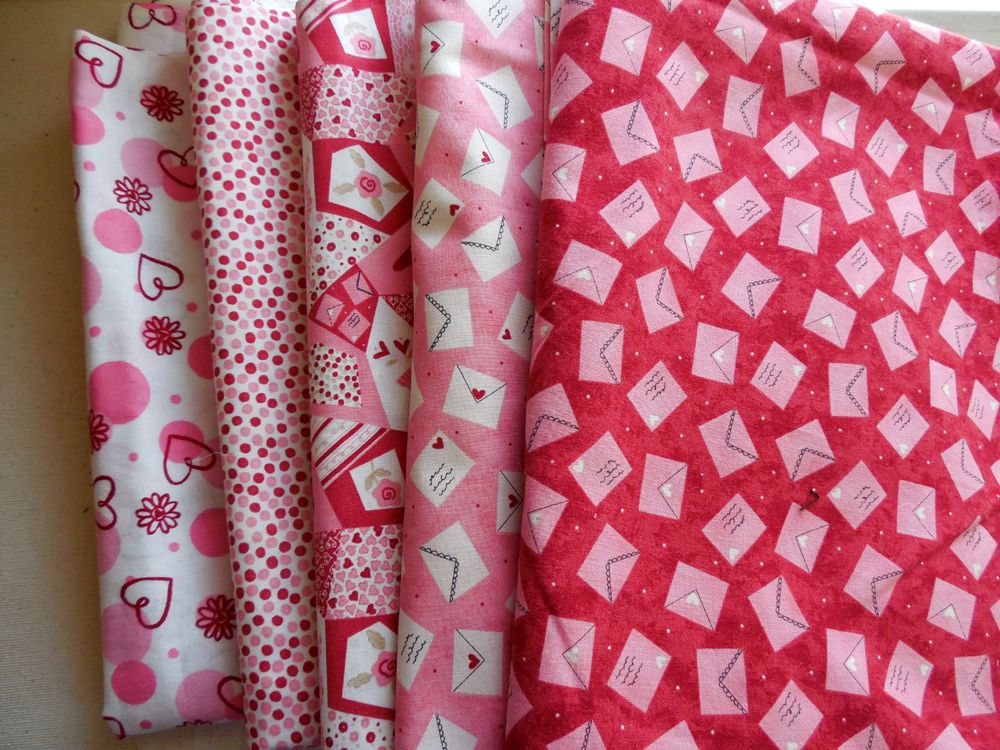 I am in love with hearts and pink and love all Valentine's Day themed fabric...So here it goes. I managed to grow the stash again - instead of shrinking it. Help! Thanks for letting me share.
For now I am just staring at it. I can't bring myself to cut into those cute little envelopes. Maybe next year....
After all I paid mega-bucks to get it from a world away.
Confessions of a fabriholic...